We serve the Canadian Market from multiple stand-alone and campus-based distribution operations.
Learn More
// Unlock your Supply Chain
Solutions
Hopewell Logistics is trusted to deliver Dedicated Warehousing & Order Fulfillment as well as Transportation Management to some of the largest and best-loved brands. Explore the Solutions tab to learn more or give us a call, we would be happy to share our experiences with you.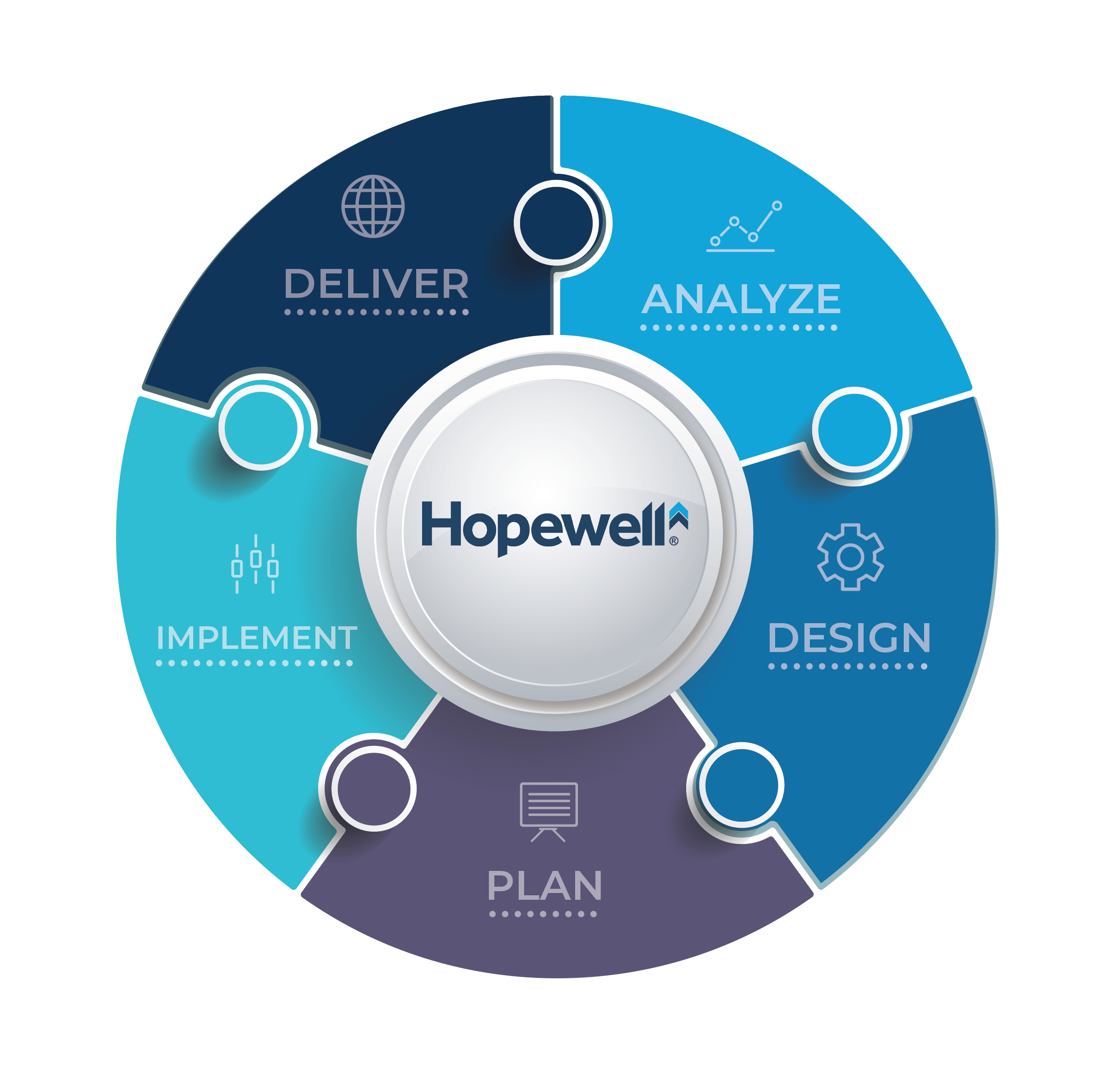 1 Analyze
Data Mining
Order & Inventory Profiles
Risk Assesment
2 Design
AutoCAD Layout
Process Engineering
Operating Profile
Operating Budget
3 Plan
Project Timelines
Implementation Budget
Project Management
4 Implement
SOPs
Training
Execution
Contingency
5 Deliver
Performance Monitoring
Continuous Improvement
Communication
ENGINEERED SOLUTIONS
Our approach has unlocked millions in savings for our clients; developed and implemented through collaboration between our engineering and operations teams.
Some of our Accreditations